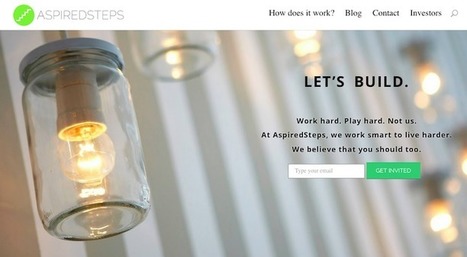 If you're good at making stuff – whether it's artwork, cooking up a top-secret recipe, or crafting handmade furniture for your home – there's an app out there that lets you show the world how you do-it-yourself.
But we bet you'd have a hard time finding an app that will also allow you to sell your masterpiece.
AspiredSteps is one such rare DIY app that comes with a mobile commerce twist.
"Makers are amazing artisans, but finding customers to purchase a handcrafted product can be painful," says the app's founder, Zen Cachola, a Filipino based in San Francisco. [via @techinasia]
...
Cachola is among the community of Filipino entrepreneurs in the US. In 1992, when she was just eight years old, she and her mom moved to Honolulu, Hawaii "to pursue our dreams." From 2003 to 2007, she put herself through college at the University of San Francisco and soon after graduation, she landed a job at Yelp.