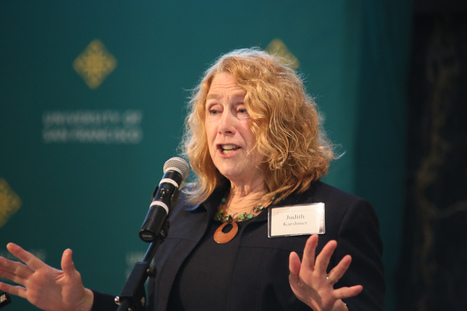 Judith Karshmer, dean of the University of San Francisco (USF) School of Nursing and Health Professions, has been elected to the Board of Directors of the Association of California Nurse Leaders, a statewide organization that develops nurse leaders and advances the professional practice of nursing in order to improve the health of California communities. In this position, Karshmer will represent the voice of California nurse leaders in academia.
"As California's nursing leadership organization, we are committed to strong academic and service partnerships," said Patricia McFarland, MS, RN, FAAN, CEO of ACNL. "Dr. Karshmer's national and state academic perspective will enrich our discussions and help shape our strategic direction."
"I am excited to be a part of this nursing leadership organization that can truly help position nurses to advance health care," said Karshmer.
Last June, Karshmer was appointed to serve on the San Francisco Health Commission, the governing and policy-making body of the Department of Public Health. She joined the seven person commission to assist with its mandate to manage and control the City and County hospitals, monitor and regulate emergency medical services, and all health-related matters pertaining to the preservation, promotion, and protection of San Francisco residents.